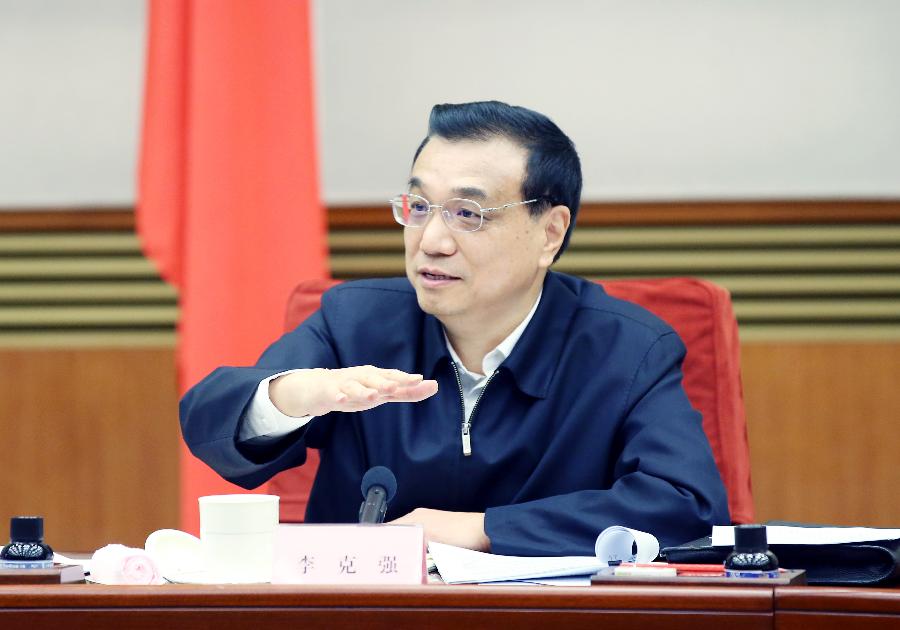 Chinese Premier Li Keqiang presides over a symposium with scholars, specialists and entrepreneurs to solicit their opinions on the draft of a government work report to be delivered at the annual session of the National People's Congress (NPC), China's top legislature, in Beijing, capital of China, Jan. 26, 2015. (Xinhua/Yao Dawei)
BEIJING, Jan. 26 -- Chinese Premier Li Keqiang presided over a meeting with experts and business leaders on Monday to seek opinions on the government work report, which will be officially unveiled in March.
The meeting was attended by experts from universities, research and financial institutions, as well as business leaders from diversified sectors, including Internet, information technology and venture capital.
It was not easy for China to realize 7.4 percent economic growth amid a complex situation at home and abroad while progressing in coordinating government-market relations, encouraging entrepreneurship and innovation and improving people's livelihood, a statement following the meeting cited analysts as saying.
With some Chinese companies in hard times due to the slowdown, analysts suggested the government put more energy on structural reforms and raise the efficiency of growth by developing high-end industries, such as a modern service sector.
Li said the government must capitalize on both government regulation and market force to make them twin engines for growth.
China should accelerate the upgrading of traditional industries and the growth of emerging sectors and balance growth with restructuring to ensure medium-to-high speed of growth with higher quality, Li added.
【1】
【2】